The camera is essential in all devices. Xiaomi is a well-known brand in the world of smartphones. The specifications provided by the company are pretty good. when it comes to budget, Xiaomi tries to give a good smartphone to their customers at a very minimal price. according to the price the features a reasonable. However, people expect a little more from their phone such as camera quality. gaming performance etc.
The picture quality of the phone's performance starts to decline day by day. But you can actually improve the quality of the Xiaomi camera or any other phone. To make your picture look good follow the easy methods for better enhancement in your smartphone:
Methods for improving camera quality
CLEAR YOUR LENSE
By the time the lens of our lens gets covered with lots of dirt, soil, and many pollutants. this might be one of the big reasons for blurry and inappropriate pictures. From time to time check your camera lens to ensure whether it is working perfectly or not. use a soft piece of cloth and gently rub the lens. If you expected anything inside it go to your near mobile mechanic shop and tell them to clear all the dirt.
AVOID USING COVERING CASE
Another big problem is due to the fully covering mobile phone cases. people usually put this case to save camera lense. Sometimes it works opposite the dirt and moisture get observed by the case and it starts to scratch your camera glass. which is very harmful to the phone. So, avoid these big mistakes. use simple and lite cases.
Don't PUT KEYS AND COINS IN SMARTPHONE POCKET SECTION
People are always in hurry and they forget that they have put the keys and their smartphone in the same pocket. which causes damage to the phone. the key spike scratches the surface of the phone and reduces its camera quality. Also, keep your mobile in a safe pocket.
RESET CAMERA SETTINGS
Unknowingly we make mistakes while arranging the setting of camera mode. This results in unprofessional and unattractive pictures. If you have only basic concepts in photographs and videos leave your setting to default the system will suggest you the best image resolution, color accuracy, saturation itself. If your images get unusual colors or pixels. Set the settings to normal or default. To set your normal mode go to camera – setting – and click on default or reset.
DOWNLOAD THIRD PARTY APPLICATIONS
Third-party applications become life saviors sometimes. Our old smartphones have an outdated version of the operating system and they become unable to configures high-resolution images. 1000 third-party apps give a better picture quality. These are the main elements that play a great role in the improvement of the images. They make very good adjustments in color selection, pixel formatting, and many more.
Some of the popular apps which help in improving image quality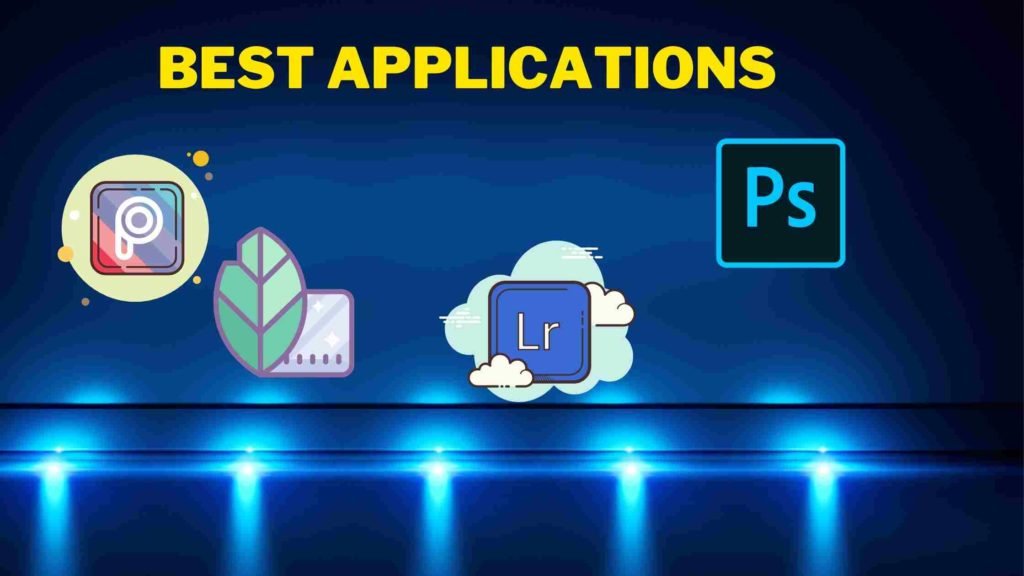 It is one of the great apps when it comes to photo and video editing. There are numerous amount of features that will surely enrich the picture quality. Download the APP now. it's very easy to use and has a user-friendly dashboard. Which will help you to manage the pictures efficiently.
Snapseed is a well-renowned application. In comparison to the other, it is very easy to use. within a few steps, the app gives you the best result. It is one of the best tools for both professional and nonprofessional photographers,
If you have trouble setting up the details then program x is a great application. with the manual setting, it shots excellent pictures. You don't need to make any high changes to get better results.
This is the most preferred application for all people with a low camera. you can shoot high-level images with the app. it also allows users to edit images after editing.
Additional Tips for improving camera quality
The camera is an important element in every phone. people usually buy a phone just because of its good camera feature. Here are the additional tips that might help you for improvement:
Some minor bugs and glitches sometimes affect the performance in the phone system. That's why update the os frequently.
Remove apps containing malware
We unknowingly download apps that contain malware sometimes. these apps hamper everything that contains in the smartphone. It's better to remove the app. if you have suspected any virus or malware.
Conclusion
Your camera is an important element of your phone. check up the camera lens of the smartphone regularly. avoid a scratch on your phone. Download multiple third-party apps that can help you with the enhancement in quality. Take photographs in suitable lights. These are the basic things that can help you with camera quality improvement.
For more tips click here
Feel free to messege us on