Video editing has become the individual's basic works in life. before posting a video or photo on social media. some sort of video editing has to be done to enrich the beauty in the video. There are various ways to edit videos on iPhone. however, only a limited trick works into it. The level of editing into the iPhone depends upon the model. if you have a new series of iPhone. you will get iPhone's own software. But the old series of the iPhone doesn't have this feature.
IMovie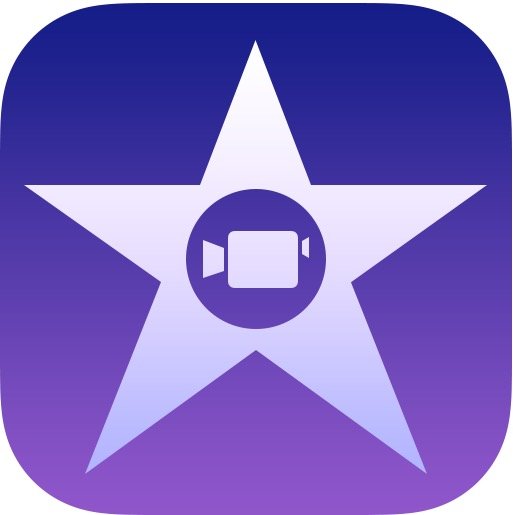 well, imovie can be a great option for editing. The basic works on video can be done in the Imovie application. In basic things like trimming down the video, cropping its size. these all can be done by I movie. you do not need any third-party application for it. if you are planning to edit video in smart mode. you need to shift to other apps. Here are the simple things listed which you can do in iMovie. Follow the ways to edit your video on iPhone;
color adjustment is the basic form of editing a video. to giver a proper look to the video. color accuracy should be taken as a high priority. The natural lights comming from the sun may ruin the quality of a video sometimes. we should make adjustment according to our need.
it may sound funny but anyone can shoot cinematic shot from their phone. in order to make the footage cinematic. you need to think about certain rules like hand stabilization, slowmotion capture, angle adjustment. the shaky footages does't make the video smooth. so, we need to stablize our hand properly while shooting. apart from that angle adjustment should be done wisely. lastly slow motion it is the only element that will show your video like professional.
Audio is the key feature for a video. It plays an major role to attract any people towards the clip or footage. The selection of music should be done according to the video theme. for instance if you put happy birthday music on action footage. that will ruin our all task. so selection of music in a video should be done wisely by taking time.
If you are beginner at the filed of video editing you should look after inshot application. its very easy to use for every people and they offer a wide varieties of options in editing segments. you can add any desired music clip, photos, eveything you like. its actually a complete package for editing. it is available in appstore and playstore for free.
Here are some of its features which makes inshot a best editing tool for iphone
All in one features combo
No water marks in pro version
Best for both video and photo editing
Free music included in app
Best themes and filters
Easy to use
Filmora
If you really wanna improve your skills in video editing on your iPhone. you should download it now. The application has a wide range of features. it is helpful for every creator. if you are new to youtube and want to edit some of your clips. you can learn from the filmora. it is free to use and they offer a wide variety of options.
Here are some of the Highlighting features that will help you to edit photo on your iphone
4K editing support
Fast and easy to use
Simple dashboard
Various themes for editing
Import or export in 4K quality
Best for beginners
Tips to improve editing on iPhone
Editing will be very much easy. if you have selected a proper tool or application. firstly select any app which is easy for you to understand. secondly, practice in different lights. These basic things can help you with editing a video on any iPhone. follow the above-mentioned tricks and make your footage awesome.
Click here to learn more about Iphone tips and tricks
also follow us on