The internet price in Nepal is high compared to the other countries. The ISP of Nepal charges huge money for the internet. CG has come as a life savior for internet lovers in Nepal. With the minimum rate, CG has promised to provide internet services to Nepali citizens.
Should we change our ISP to CG?
well. this depends upon the individual preference and choice. CG has announced to provide their high Mbps of the internet to the users. however, this may take time due to ongoing covid situations. apart from that, sending internet to the individual's home fiber optic wire installation may also take time.
How can I get CG internet?
CG internet topic is trending all over Nepal. people who are frustrated with their internet providers now seem happy with the CG high Mbps internet news. the main question is how can we install a CG net in Nepal. well, it is not available in all parts of the country currently. in near future, it will be widely available all over Nepal. once they start to deliver their high-speed internet anyone can connect their internet to home from their near branch.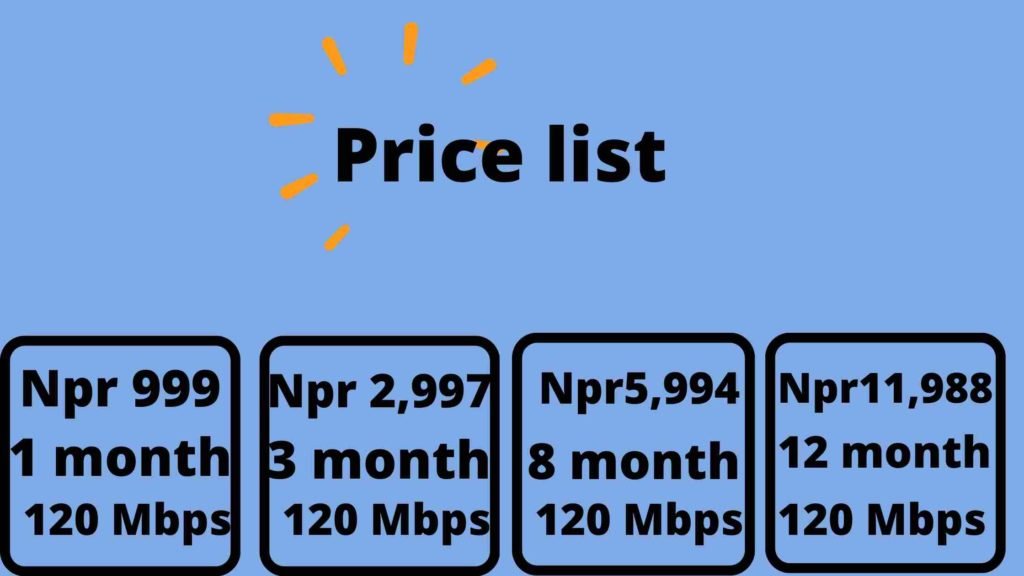 all Nepali citizens are curious about the price of CG internet in Nepal. The CG promises to provide internet at a really cheap price. in comparison to the world link, via the net, Subisu. CG net is a great option in terms of price. The price for CG net in Nepal is listed below;
| | | | |
| --- | --- | --- | --- |
| NPR 1000/- | NPR 2,997/- | NPR 5,994/- | NPR 11,988/- |
| 1 Month | 3 Months | 8 Months | 12 Months |
| 120 Mbps | 120 Mbps | 120 Mbps | 120 Mbps |
This is the introductory offer of CG internet
Click here for comparison of CG internet with other isp
Follow us to get update on CG internet services