unlike the other social media sites. Instagram is one of the most popular and widely used social media platforms all over the world. Instagram is own by Facebook. we can see various similarities between these two platforms. The pattern and structure of these two apps are somehow the same. in terms of features, there are some differences like you can download pictures from Facebook but not from the Instagram
First Method
Following this method, you can download any one photos which are available on Instagram. This method is the easiest and fastest and can be done from any kind of smartphone. There are not any limitations. follow the steps given below;
GO TO INSTAGRAM APPLICATION OR BROWSER
when you reached into your Instagram application search for your desired picture that you want to download. After searching for the picture click on the picture
AFTER SELECTING THE PICTURE
When you reached into the your picture. on the right hand side you will see a doted lines click on that.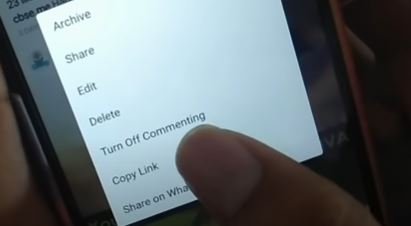 After taping into the doted line you will be able to see one option the option of copy click. now, click into the copy link option option.
The next step is to paste the link into the browser URL. when you paste the URL just add the letter (q) in front of the Instagram. it will redirect you to another download website.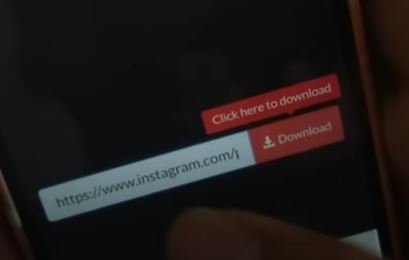 when you complete all process. Then last step in here is to download the photo. scrool down to the bottom of the screen. you will be able to see the option for download. click on the download and you will have your image on your gallary. so, this is the easiest way to dowload anyone instagram photo. it will saves a alot of time and effort.
Second Method
The second method for downloading Instagram images is also very easy with the help of the application within a few minutes, you can have your favorite image on your phone. following this method you can have anyone high-quality image on your device. downloading Instagram images can be complex sometimes in order to avoid all the complexities follow these easy steps;
GO TO THE PLAYSTORE / APPSTORE
First of all, go for a play store or AppStore which is already installed into your phone. when you reached over there search for an application name fast save service it's very easy to use and safe.
Download the application fast save service into your phone. the app has multiple features which allows user to do multiple tasks.
Go back into your phone dashboard and click on the installed app fast save service. allow all the permission that the app asked for.
OPEN YOUR INSTAGRAM ACCOUNT
Get back to your Instagram account and search for the picture that you want to save into your phone. after searching for the picture. tap on that picture and on the right-hand side you can see an option of 3 dots lines. Click on that line and many options will appear again click on the copy link option. your images will be download automatically
In this way you can get anyone image into your device for free.
How to Download Instagram video
Downloading an Instagram image is similar to the pictures. in a couple of minutes, you will be able to get anyone IG video for free. Follow these easy methods to get IG videos into your iPhone or android. You can apply this method to the desktop or laptop as well.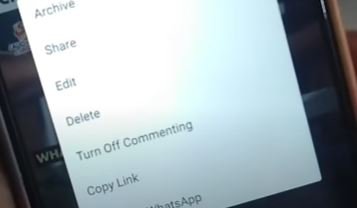 If you have not already download the app fast save then go to your play store and download it. when you complete the downloading process go for your Instagram account and search for any video you like. on the right-hand side, you can see the option for copy link. click the option and you will have your video automatically into your phone.
For more tips and tricks click here
Also follow us on