Facebook is a platform that doesn't need any introduction. it is well known by every people on the planet. The developer and CEO of Facebook Mr. Mark Zuckerburg started Facebook with the aim to provide services. In the beginning phase, it was only a messages and sharing platform. By the time the business model of Facebook changes. Now Facebook has brought a revolution in the field of marketing.
First step
To start a business page on Facebook. firstly you need a personal Facebook account linked with your email or phone number. this will help for your verification in the future. If you don't have a Facebook account you can create one for free. after creating a personal account you will be able to open a page on Facebook for free.
Second step
There are really simple steps;
For Desktop and laptop user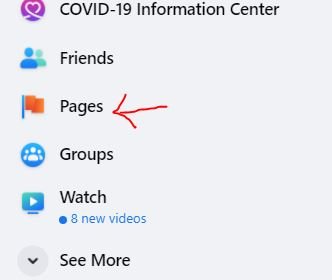 On the left-hand side, you can see the page option. Click on that again on the left-hand side you will see the create page option click on that.
The steps are somehow similar to the computer. if you are using a Facebook application on the right-hand side you will see 3 dots line click on that. and select the options page.
Third steps

The third process is filling up your details. The first box will ask for your business name fill in all the details accordingly. don't forget to add a description of your page. basically, it elaborates with the customers about what your business really does.
Fourth steps
The next step is setting up the profile and cover pictures. Remember only high-quality images should be used for better attraction. if your business doesn't have the logo. You can create it for free in a simple process. all you need to do is visit canva. you can customized your business logos and banner for free. Download the picture and upload it to your business page.
How to grow your Facebook business page?
after creating a business page without the audience. Your product or services will not be sell. To promote your page there are two options. you can grow organically or by Facebook ads. The advertisement on Facebook is really cheap in comparison to the other platform. But if you are interested in growing organically then invite a maximum number of your friends. spread your content on Facebook on Quora, Reddit, Pinterest, also ask for your friends to share. This may take time but will help your business to grow.
Is it worth creating Business page on facebook?
Well. the answer is an absolute yes. Facebook is the leading social platform in this 21st century. There are billions of users over here. In Facebook, there is a high potential to maximize the profit for the business. You can promote your goods sitting in your room. isn't that's amazing. to run the business or firm smoothly this platform plays a major role.
will your products get sell from Facebook?
The ultimate goal for creating a business page is revenue generation. Because every business aims to generate high revenue by selling their products or services. this platform not only generates revenue but also serves various advantages. some of them are listed below;
Helps in creating a brand awareness
Facebook boosts the reach of any brand. thus it will be well known by every people. and brand awareness is also one of the assets of every business.
Compared to the traditional way of marketing, digital marketing is highly effective because it focuses on high potential customers.
High conversion
low marketing cost
maximum reach
High promotion
Huge sales
For more tips and tricks for your business click here
Also follow us on