The stock market is currently booming in the Nepalese market. A huge number of people are showing interest in spending their money in the Nepali share market. there are various kinds of companies in the Nepalese Share market which claim to be the best. here are some of the companies which provide the highest dividend in the Nepali stock market. If you analyze these companies from history they are in profit and pays high dividends.
Unilever Nepal (UNL)
The person who is involved in the stock market well knows about this company. Unilever Nepal holds the first position it is the most expensive share in the Nepal share market. the dividend history of Unilever is outstanding in comparison to the other companies. the company is providing cash dividends from history. however, Unilever is not providing any bonus shares.
| | |
| --- | --- |
| Fiscal year | Dividend |
| 2016/17 | 1270 |
| 2017/18 | 700 |
| 2018/19 | 770 |
| 2019/20 | 100 |
History of Unilever Nepal (UNL)
Nepal Telecom (NTC)
Nepal Telecom is one of the oldest and big telecom companies in Nepal. The dividend history of this company is very strong. The company hasn't provided any bonus shares. they have more focused on providing cash dividends to their investors. The company is providing dividends of more than 40% for a very long time. telecom is the second-highest dividend-paying company in the Nepal share market. its history is given below
| | |
| --- | --- |
| Fiscal Year | Dividend |
| 2015/16 | 51 |
| 2016/17 | 55 |
| 2017/18 | 55 |
| 2018/19 | 45 |
History of Nepal Telecom (NTC)
Nabil Bank (NABIL)
In banking sectors, NABIL is providing bonus shares and cash dividends too. NABIL bank is one of the most popular banks in Nepal. the bank seems to be more focused on bonus shares. if we look down to the history. the NABIL bank holds third posting in Nepal share market in terms of providing the highest dividend. its history is listed below;
| | | |
| --- | --- | --- |
| Fiscal Year | Dividend% Cash | Dividend% Bonus share |
| 2011/12 | 40 | 20 |
| 2012/13 | 40 | 25 |
| 2013/14 | 45 | 20 |
| 2014/15 | 6.84 | 30 |
| 2015/16 | 15 | 30 |
History of NABIL Bank
Nepal Life Insurance (NLIC)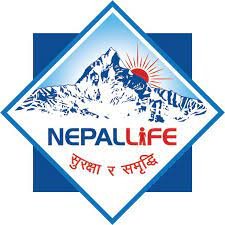 NLIC is a strong company in the insurance sector. The company has not provided a cash dividend for the past 2 years. however, the history of the company is very strong. NLIC is providing cash dividends as well as bonus shares. The price of the NLIC share is the most expensive in the insurance field. The company holds the position of 4th place providing the highest dividend of Nepal share market. its history is given below;
| | | |
| --- | --- | --- |
| Fiscal Year | Dividend% Cash | Dividend% Bonus share |
| 2012/13 | 28.5 | 70 |
| 2013/14 | 8 | 60 |
| 2014/15 | 1.32 | 25 |
| 2015/16 | 28.53 | 25 |
History of (NLIC)
Chimmek Laghubitta (CBBL)
The last five dividend history of chimmek laghubitta is very strong. The history of bonus shares and a cash dividend of the company is impressive. The company is providing a good percentage in bonus share. The company holds the position on 5th place being one of the highest dividend payer in Nepal share market. the history of the company is listed below;
| | | |
| --- | --- | --- |
| Fiscal Year | Dividend% Cash | Dividend% Bonus share |
| 2014/15 | 12.7 | 40 |
| 2015/16 | 12.7 | 40 |
| 2016/17 | 25.11 | 19.89 |
| 2017/18 | 22 | 18 |
| 2018/19 | 17.2 | 27.12 |
History of (CBBL)
Click here for more information