Friends are probably one of the greatest most loved series all across the world. The love for this series has crossed all boundaries. Thousands of people watch the series repeatedly. if you're a fan of this series and looking forward to watching it.
Table of Contents
After completing this article you will be able to watch this series. we have detailly discussed the series. you will get to know how to watch the friend series online, its release date characters, and many more.
Gigabunch (a popular web portal for movies and series) has listed some of the best ways to watch the show. we have gone through lots of research and critics' reviews to discuss the show.
Characters from the Friends Series
The main success behind the show is its characters. let's discuss the characters from the world popular series:
Jennifer Aniston
Courteney Cox
Lisa Kudrow
Matt LeBlanc
Matthew Perry
David Schwimmer
James Michael Tyler
Elliott Gould
Christina Pickles
Maggie Wheeler
Paul Rudd
Jane Sibbett
Helen Baxendale
Jessica Hecht
June Gable
Tom Selleck
Aisha Tyler
Giovanni Ribisi
Above listed are the actors/actress who played the role of the character in the series.
The show is a classic television series that premiered on September 22, 1994, and ran until May 6, 2004. It includes 10 seasons of his American comedy that can be described as humorous and relatable. Initially produced by Kevin S. Bright, Marta Kaufmann, and David Crane, there have been several staff changes behind the scenes over the years.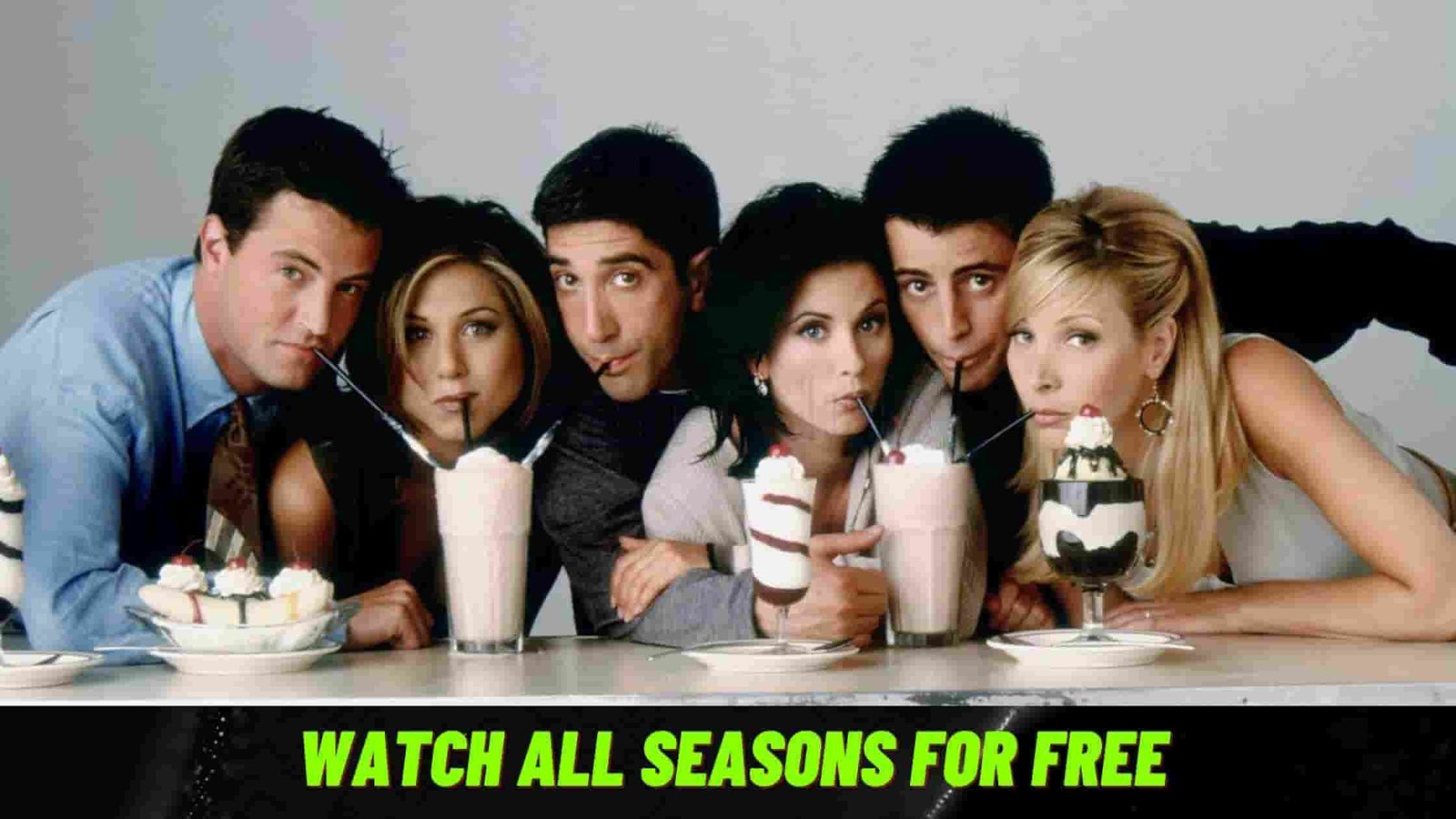 How To watch Friends Series All Episodes
Several streaming services such as Netflix, HBO Max, HBO Go, Prime Video, and TVNZ offer online viewing for The show. Each is a great option, but I think TVNZ is the best. It's the only one that offers shows for free to everyone. That is, as long as you live in New Zealand. If not, follow these steps to access shows online for free.
Warner Bros. currently owns exclusive rights to the series, but Friends will continue to be accessible through other services. Friends are currently available on the following platforms: Click the streaming service name to go to that part of the article. Netflix availability varies by country.
HBO Max is only available in the US. A better option overall is Prime Video. TVNZ is only available in New Zealand. Please note that Friends and many other series may not be accessible due to territorial restrictions in the country you are visiting.